SURE North Road Copy Center is conveniently located at the corner of North Road and Cameron Street in Northeast Burnaby, walking distance from Lougheed Town Centre and across the street from Pricesmart Foods. We have been providing quality, friendly service from the same location for more than 20 years, and look forward to helping you meet your printing and copying needs.
SURE Copy and Print Centres have been operating successfully in North America since 1985. The chain started with a single location in Delta, British Columbia. There are currently more than 30 SURE stores in Canada and the USA, most of which are independently owned and operated.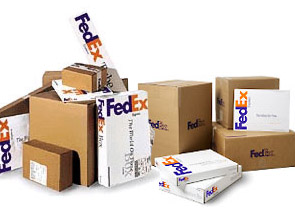 FedEx Express Service
Sure Copy North Road offers FedEx Express service with daily pickup at 3:15pm. Contact us and let us assist your shipments.
New Website Special: Order 500 business cards, get 500 FREE! Call or email today to take advantage of this great offer!
One of the most common questions we hear is: "What sort of formatting should I use for my files when I send them to you?" The answer is simple - PDF. By converting to PDF, you eliminate any possibility of missing typefaces, alignment issues, or color concerns. For the most technically savvy, converting to CMYK with 300 dpi is also a good bet.
FedEx questions or concerns? We have a wide range of shipping supplies and customs documents on hand, and should be able you ship just about anything, anywhere. Our daily FedEx Express pickup is at 3:15, Monday through Friday.
If you have an especially large file (say, larger than 10 MB), try using our upload feature rather than emailing.